Where do we go from here?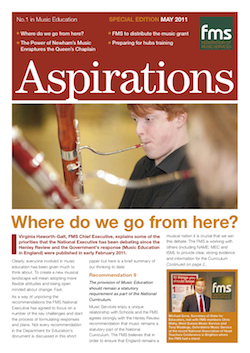 In the Spring edition of Aspirations, Virginia Haworth-Galt, FMS Chief Executive, explains some of the priorities that the National Executive has been debating since the Henley Review and the Government's response (Music Education in England) were published in early February 2011.
You can follow any responses to this entry through the RSS 2.0 feed. You can leave a response, or trackback from your own site.
Leave a Reply
You must be logged in to post a comment.