Liverpool's music support service coordinator is Classic FM's Music Teacher of the Year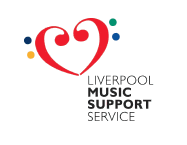 A teacher who brings music education into classrooms across Liverpool is travelling back from London today after being named as Classic FM's Peripatetic Music Teacher of the Year.
Jean Tremarco, who has taken part in high profile music events across the city including The Wreck of the Titanic at the Liverpool Philharmonic and Supersing at the Echo Arena, is the Coordinator of Classroom Support at the Liverpool Music Support Service, which is based at Notre Dame Catholic College for the Arts in Everton.
Jean's job involves managing a team of music teachers who work in schools across Liverpool providing music curriculum. Pupils can access singing, playing and creating music, also playing an instrument as part of the Wider Opportunities programme. Each Thursday evening, Jean runs a music centre with an instrumental team which is open to all pupils in the city learning instruments with many going on to play in orchestras.
Jean was nominated for Classic FM's Music Teacher awards by her colleagues at the Liverpool Music Support Service. Each year, Classic FM, the UK's largest national commercial radio station, recognises and rewards the UK's most inspirational music teachers. Nominated by colleagues and pupils, there are five categories including primary and secondary music teachers and those who work with children with special needs. There is also a lifetime achievement award. Jean won in the category of peripatetic music teachers, who travel from school to school.
Jean says she was surprised when she received the news of her success over half term, " When I heard of my win I was shocked, overwhelmed but absolutely thrilled! I love my work and get so much pleasure working with the children helping to develop their musical skills. I also work with some amazing teachers and have learned from the best. Music is a subject which touches many and I'm privileged to share in that. Thank you to those who nominated me and to all staff and pupils I work with!"
The judges said, "Jean has been working for the Liverpool Music Support Service for 5yrs and in the judges' opinion, epitomises the whole idea of the Peripatetic Music teacher. All schools in Liverpool have signed up to Sing Up as a result of her work and as with all music teachers, she works long hours, spending time with Extended Services (after and before school) to encourage Parents and Carers to get involved."
Classic FM's Managing Director Darren Henley said: "There can be a tendency for music teachers to be the unsung heroes of the music world, yet without them, many young people would not have music introduced into their childhoods in a structured way. Our Awards have been created to reward those music teachers for their work in instilling a passion for their subject into a new generation of music lovers – and none more so than Jean."
The awards will be presented at the Music for Youth Proms over three nights at the Royal Albert Hall until Wednesday.
Image: Jean Tremarco with pupils from St Matthews Primary School, Liverpool
Ends
For further information, please contact:
Laura Brown, The Design Foundry, +44(0)151 706 7413 laura@design-foundry.co.uk
Notes to editors
The Liverpool Music Support Service is part of a nationwide music education programme funded by a combination of a Central Government and the small contributions made by schools to bring music into the classroom. Its aim is to enrich and complement the music and arts provision in schools.
For further information go to www.liverpoolmusicsupportservice.com
You can follow any responses to this entry through the RSS 2.0 feed. You can leave a response, or trackback from your own site.
Leave a Reply
You must be logged in to post a comment.